Safe Neighborhoods Smoke Alarm Project

A properly installed and maintained smoke alarm is the only thing in your home that can alert you and your family to a fire 24 hours a day, seven days a week. Whether you're awake or asleep, a working smoke alarm is constantly on alert, scanning the air for fire and smoke. According to the National Fire Protection Association, almost two-thirds of home fire deaths resulted from fires in properties without working smoke alarms. A working smoke alarm significantly increases your chances of surviving a deadly home fire.
Through the Safe Neighborhood Campaign Grand Traverse Metro Firefighters are working door-to-door, and by request, to check and change batteries in smoke alarms, check and/or provide and install smoke alarms in homes that are in need, and provide local coupons for the purchase of additional smoke alarms. This program is supported through the generosity of local and national businesses such as; Home Depot, Kidde, the National Fire Protection Association, Ace Hardware, Gilroy's, Lowe's, Roy's General Store, Northern Fire & Safety, State Farm, Quota Traverse City, and the Rotary Good Works. There is no cost to participants.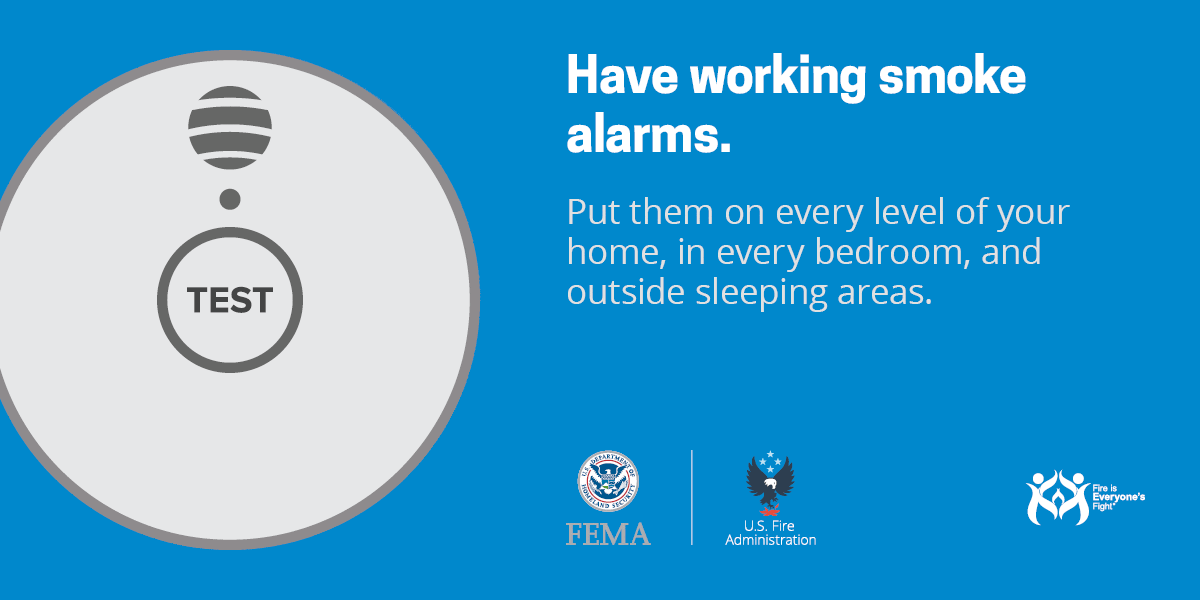 Smoke Alarm Application 
Fill out the application form below and email it to [email protected], or return it to a local Grand Traverse Metro fire station, or mail to: Grand Traverse Metro Fire Dept. – Administrative, 897 Parsons Road, Traverse City, MI 49686.
Please direct any questions to the Grand Traverse Metro Fire Department's Fire & Life Safety Educator – (231) 947-3000 Ext. 1234
Smoke Alarm Coupon
Thanks to businesses throughout Grand Traverse County there is now a coupon available for purchasing smoke alarms. You can receive 20% off at Ace Hardware (Both Bunker Hill Rd and Front St locations), Gill-Roy's, The Home Depot, Lowe's and Roy's General Store. The coupon also provides recommended mounting locations.